This post was published
11 years 11 months 2 days
ago. A number of changes have been made to the site since then, so please contact me if anything is broken or seems wrong.
Ever get driven up the wall by annoying cars driving around that play their stereos at top volume with the bass turned all the way up? I know I do. The xkcd webcomic released a great strip the other day that I've been keeping at the top of my starred items in Google Reader (or at least trying to). I finally decided to blog about it.
So, without further ado, here is Randall Munroe's "Bass":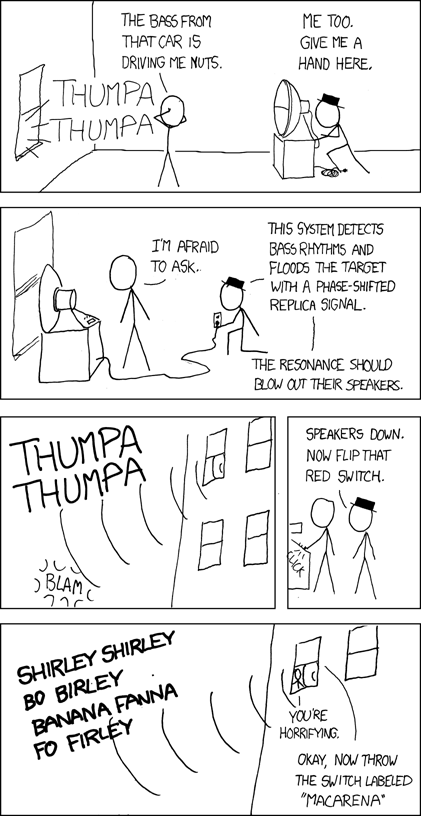 I really wish I could do that to some of the cars I encounter. Maybe he'll lend me that machine now that it's done being sketched for the comic? Hey, I can dream, can't I?
Update (15:57): I forgot to mention my older XKCD Roundup post from last month. Heh, oops.
[Image licensed under CC-BY-2.5, xkcd.com]